UNIPRO HONORARY PATRON AWARDS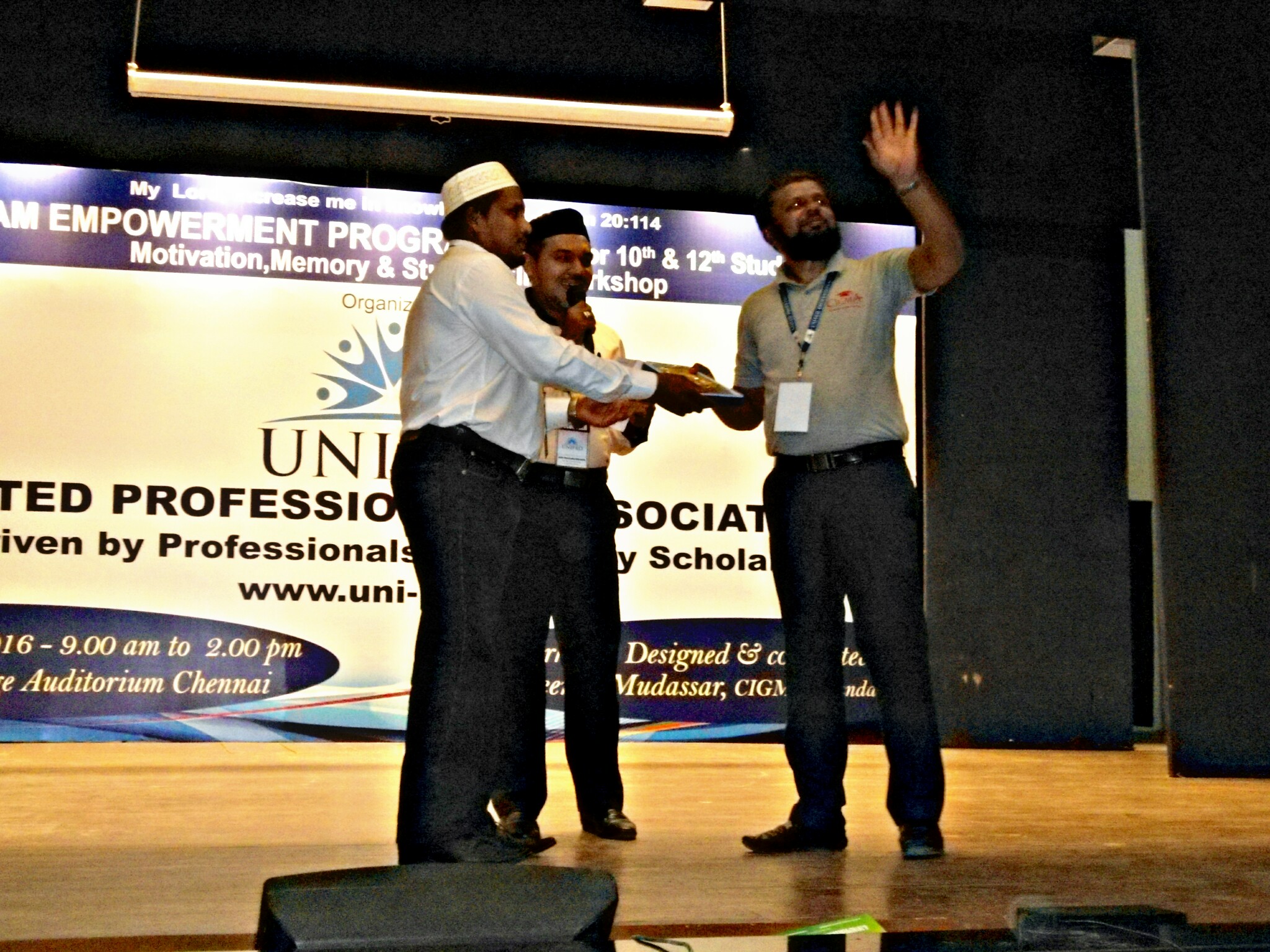 Social ownership refer to public ownership, co-operative ownership and citizen ownership of equity. UNIPRO identified such personalities and honors patron awards in Exam Empowerment Program organized in SIET Auditorium at Chennai on 30th December, 2015.
UNIPRO presented award to Mr. AMEEN-E-MUDASSAR, CEO of CIGMA Foundation for conducting career counseling and memory training across various cities in India which motivates many students in achieving their objectives.
The chief guest of Ecubate workshop, Dr. S. SATHIK, B.E (Mechanical engineering), M.E (Design Engineering), Ph.d, Former Vice Chancellor of Madras University honored for his continual contribution towards educational department in the program.
Mr. Y. MUHAMMAD RABIK (M.C.A) (M.B.A) ,(Ph.d) , Assistant Professor of Aalim Muhammad Salegh Engineering College in Chennai lauded for spreading awareness about scholarship and higher education guidance to 60,000+ Students across 100+ schools, colleges and masjids all over Tamil Nadu.
Mr. DASANATHAN, Private Secretary to Chairman of SIET Trust has been presented a memento for their continuous supports towards educational and social awareness programs.