UNIPRO ADOPTS THAMARAIKUPPAM VILLAGE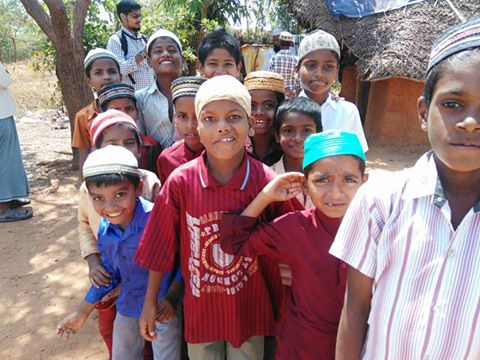 Our honorable National Leader Mahatma Gandhi being a champion of 'Swadeshi', or home economy, said that "The true India is to be found not in its few cities, but in its seven hundred thousand villages. If the villages perish, India will perish too."
As a part of Chennai Flood 2015 rehabilitation plan, UNIPRO adopted a village named "THAMARAIKUPPAM" along with UNWO in order to energize rural economy in the country. Since most of the home in the village got collapsed due to heavy rain, UNIPRO adopted the village by keeping in view of Social, traditional, cultural, ethnic, religious, economic and political layers of the rural society.
Case Study on the Village:
1. Thamaraikuppam, a small village situated in Uthukottai Taluk under Thiruvallur district of Tamil Nadu, ridden with numerous economic and social nuisances and waiting for ray of development to fall on the village to get out of poverty, illiteracy and many other issues.
2. Overall, 32 families consisting of 90 members including 5 widows are living in the village.
3. Due to heavy rain, mud wall of the house fell down which made them as a shelter less people of the village.
4. All families are taking care of themselves by working as laborers of knife sharpening occupation which results in earning of Rs 500 per day approximately.
5. The village's education status is very fragile as students has to cross 6 KM to pursue their education from 6th standard onwards. As a result, only one student is studying 10th standard and about to attend SSLC exam.
6. All the 5 widows are working as labors to assist their daily family needs.
7. No toilet facilities in the entire village except one in masjid which is built by Alharamine trust.
8. Imam of masjid is in dilemma to leave the mosque due to low paid salary compared to cities.
9. To support their family needs, family members borrowed money with interest which further put them in a tough situation.
After a detailed case study done on the village, UNIPRO prioritized following action items for the families,
• Reconstruction of damaged houses to ensure their livelihood.
• Monthly salary support to retain imam of the masjid in order to impart Islamic knowledge on the families.
• To make Niswan Madarasa operational to teach nook and corners of ISLAM for enlightening people's life in the way of ISLAM