UNIPRO ORGANISING IT GATHERING AND SOCIAL MENTORING PROGRAM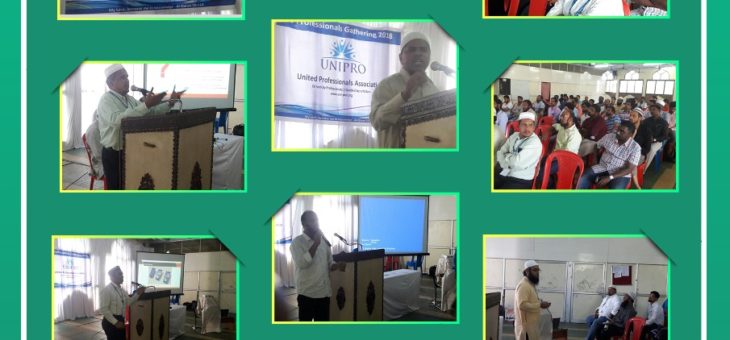 United Professionals Association – UNIPRO IT PROFESSIONAL team based out of Chennai organized gathering event on 3rd Feb 2018 for Volunteers and IT Professionals network meetings at MAKKAH masjid, Chennai
Objective of IT PROFESSIONALS GATHERING is to motivate and create awareness on social requirements and roles and responsibilities of professional for social transformation through intellectual way.
A small efforts of IT professional sharing through knowledge and wisdom and thought process in shaping various knowledge based efforts which includes
1. Guiding community students on higher education and path for successful career.
2. Support knowledge based activities in native place and local masjid where they associated
3. Extending personal time in support various social activities which is long term and sustainable efforts
4. Guiding and training fresher's and job seeking youth who are aspiring to become IT Professionals.
5. Connect with local masjid to support in establishing a knowledge based guidance and support for local masjid community.
This event is just igniting the idle minds who are successful in there career and transform their wisdom and knowledge towards social upliftment.
Insha Allah we have transformed our duty to bring in more socially responsible members to take initiative who participated in gathering events.
May Almighty Allah guide us in right direction and path.